User-agent: * Allow: /
GE FTP PAGE-9020photo
Digitalcolor 8562 West Pico Blvd. Beverly Hills / Los Angeles CA 90035 (at W. La Cienaga) (310)274-3445 PH
FTP SITE INSTRUCTIONS LOG IN AS: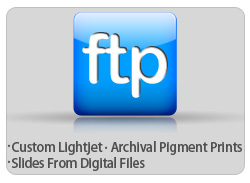 ftp1.goldencolor.com or: ftp1.digitalcolorbh.com
USER NAME: gephoto
PASS WORD: Call for pass
1-Put files(folders) in a folder named in this format: firstname_lastname_date and do not use any special characters such as($ # . , " % ' */ \) and no spaces.
2-Name your Sub Folder with the print size(s) desired
3-Please include a text file with your name, contact information, and order information for the files.
FOR PC USERS: PC users have two options to upload files
Option 1 - Windows Explorer
1. Go to Start Menu > My Computer
2. Enter the ftp address into the address bar
3. When the page loads, select File and Login As and enter the username and password
Option 2 - FTP Software and the best is FileZilla FTP
"Please Email us for FTP orders to be taken"
NOTE: FOR FASTER UP LOAD KEEP THE FILE AS 72 DPI.
PLEASE DROP THE FILE OR FOLDER IN THE SITE and AFTER THE TRANSFER IS DONE CALL US AT (310) 274-3445 0r EMAIL or Fill in the form with your name order instructions in the submit form bellow.
WWW.GOLDENCOLOR.COM